At Impact Hub Berlin, we believe that only through collaboration can we create a future that works for all – both people and the planet. Circular Together is our circular economy-focused incubator for impact-driven entrepreneurs that puts partnerships at the core of its programme.
Collaboration is the key to innovation.
Programme
Purpose-driven founders need meaningful, long-term partnerships in order to solve the greatest challenges of our time. Circular Together is where they unlock their full potential. We support early-stage Impact Entrepreneurs with stipends and tailored business coaching, giving them the space, tools and network needed to secure strong partnerships and grow their impact.
Challenge: The Circular Economy
While an increasing number of people around the world materially benefit from mass production in its linear form, it's become overwhelmingly obvious that this concept is utterly unsustainable.

We're seeing the world over that the 'take-make-dispose' model leads to severe deforestation, biodiversity loss, land degradation, depletion of natural resources, disruption of freshwater cycles and catastrophic climate change. This approach to production generates immense pressure on our natural environment that – if left unaddressed – will result in irreversible repercussions. In short, the planet is running an ecological deficit.

The concept of a circular economy – one in which resources are reduced, reused and repurposed instead of wasted – offers solutions to many of the challenges faced by production while still allowing for economic growth. Circular initiatives have been sprouting up in several industries, but so far most have been unable to thrive beyond a nascent stage.

Why is that? Major barriers hinder the proliferation of circular economy concepts, notably: a lack of knowledge regarding the implementation of scalable solutions, high production costs, low incentives, and a lack of synergies between different players and stakeholders.

For the Circular Together programme, we look for solutions that tackle these two sub-challenges:
Convenient and affordable consumer products

+
Why do current solutions often only cater to a small, niche market? Two of the biggest drivers for consumers are convenience and affordability. Do you offer a solution or prototype that's circular, accessible and affordable? Or an innovation that can make many such circular products more viable? If yes, then we want to know about it. Our programme helps you to scale, preparing you to enter the mass market and have a far-reaching impact.
Sustainable and profitable production

+
Many industry players now feel the pressure to act in a more sustainable manner, but at the same time, they're under pressure to ensure smooth production and generate profit. If your product or services help small to medium enterprises or larger corporates to become more sustainable, or lowers the cost of circular solutions, we can help you to approach pilot customers and implement your ideas.
Why should you apply?
Circular Together is different to other incubators. By putting mutually beneficial partnerships and individual support at the centre of the programme, we give you the necessary knowledge and skills needed to grow your business fast. By supporting you to establish pilot projects, we enhance your company's value – without requesting an equity stake. Because innovation requires collaboration.
Access to partners
and networks
Alongside introductions to corporates, ministries, universities and investors, we give entrepreneurs the ability to secure strong partnerships. As well as access to our local ecosystem, founders are invited to join the global Impact Hub community, the world's largest network for impact entrepreneurs with over 24,000 members. For very ambitious teams with high scalability potential, we can organise exposure trips to conferences, events, or other Impact Hubs.
Individualised
coaching
In collaboration with participants, the Circular Together team develops a customised curriculum specifically suited to each venture. Expert advisors from a range of industries can be activated in accordance with each tailored growth plan.
Financial
support
We provide you with the necessary financial support without taking equity. During the six-month programme, each founder receives a monthly stipend of €2,000 to ensure financial security and their full concentration on the development of the venture. In most cases, we're able to sponsor two entrepreneurs per team.
Community and
coworking space
While on the programme, Circular Together founders gain access to Impact Hub Berlin's local community and coworking facilities. Located in the heart of Berlin, this creative space is home to 170+ impact professionals who connect and collaborate at regular events. Members also have access to the consulting office hours of our partners, including Boston Consulting Group and VDI/VDE-IT.
Expert masterclasses
To facilitate fast growth, the teams participate in expert masterclasses, giving them the necessary tools to scale within a short period of time. The masterclasses focus on vital business topics, including sales, funding or pitching, as well as industry-relevant skills like impact measurement or circular design.
Mentoring
Founders are matched with mentors who are successful entrepreneurs with experience in building a business. The mentors will be as fired up about the business idea as the founders themselves, offering advice, know-how and introductions to relevant contacts, as well as being counterparts for discussing tough decisions with.
Visibility and
marketing
Communication is key to any partnership. Circular Together provides not only publicity on Impact Hub Berlin's website and public channels, but boosts the venture's visibility with strategic marketing support and a demo video.
Circular economy ecosystem
Circularity is one of Impact Hub Berlin's four core ecosystems – and is a key focus for many other Impact Hubs in our global network. As a programme participant, you'll become a part of this community, with the opportunity for exchange with key players including Circular Berlin and the Institute for Future Studies and Technological Assessment (IZT).
Who are

we looking for?
Circular Together is your perfect match, if you
have developed an innovative solution that drives the transition to a circular economy.
are tackling a challenge relating to 'convenient and affordable products' or 'sustainable and profitable production'.
have a functional prototype of your process or service.
apply an entrepreneurial mindset: a willingness to learn combined with high resilience.
are on a team consisting of at least two founders.
Timeline
Teams can apply via the online application form.
Attend the previous cohort's Demo Day to get inspired.
Join our Circular Economy Hackathon to refine your idea before applying.
Applications Close
31st October 2022
Be sure to submit your application by 31st October 2022, 11:59 CET.
Finalist Selection
Early November 2022
We'll select a shortlist of the top 15 teams. If you're in that selection, we'll inform you via email.
Pitch Day & Programme Selection
8th – 9th November 2022
The top 15 teams will pitch their solutions to our Advisory Committee. The committee will have the final call on admission to the programme.
Programme Kick-Off
1st December 2022
Official programme kick-off and onboarding.
Demo Day 2023
22nd June 2023
Teams can apply via the online application form.
Attend the previous cohort's Demo Day to get inspired.
Join our Circular Economy Hackathon to refine your idea before applying.
Be sure to submit your application by 31st October 2022, 11:59 CET.
We'll select a shortlist of the top 15 teams. If you're in that selection, we'll inform you via email.
The top 15 teams will pitch their solutions to our Advisory Committee. The committee will have the final call on admission to the programme.
Official programme kick-off and onboarding.
Startups
The new generation of impact entrepreneurs has huge potential to drive the transition to a circular economy. Meet Berlin's most promising contenders.
Startups: first cohort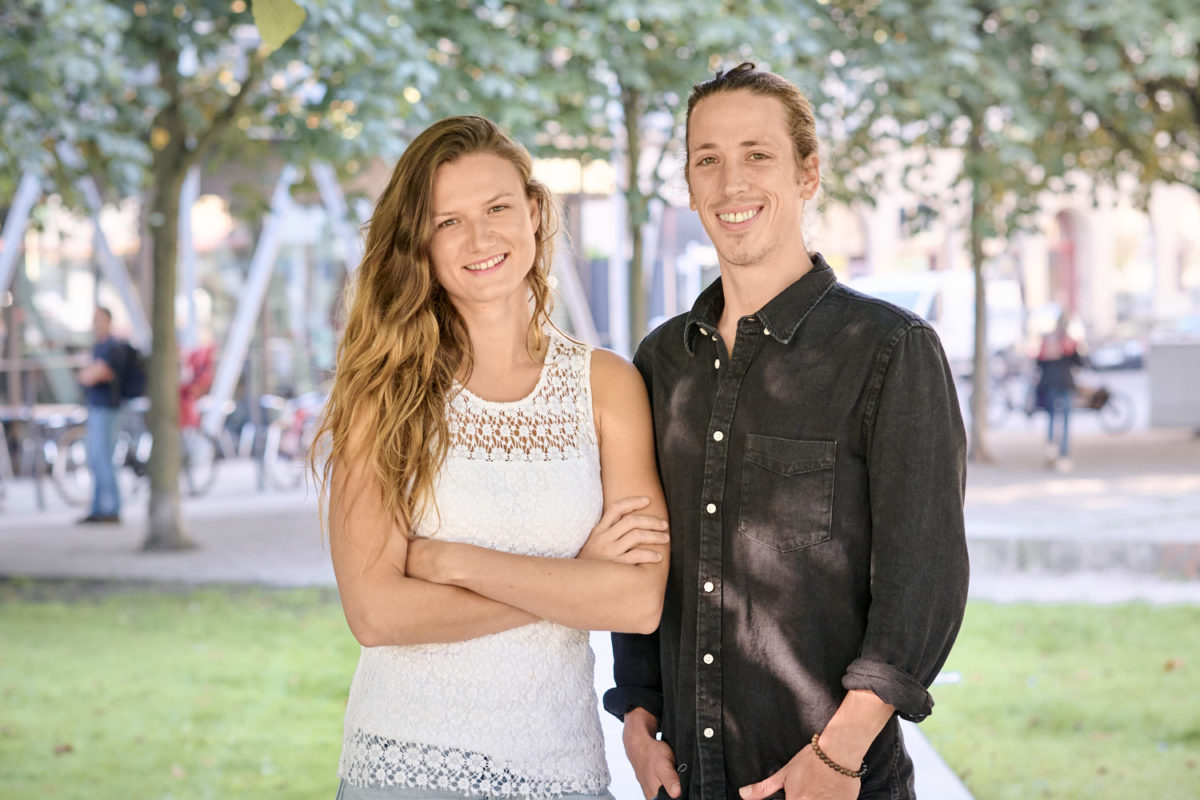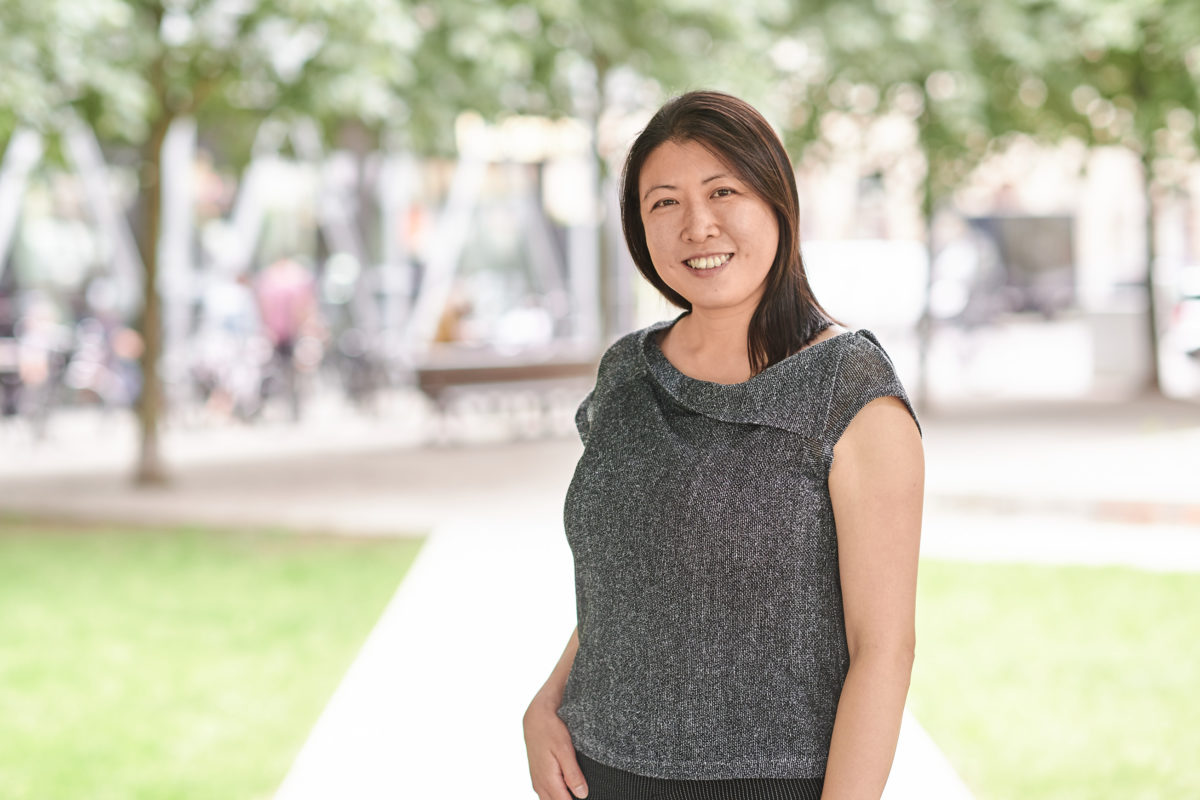 Cearch
+
Cearch is a web-based knowledge management tool to manage all grey literature (research produced outside the commercial and academic publishing channels) on the circular economy, so it can more easily be included in future evidence synthesis for purposes like the Inter-governmental Panel on Climate Change's Assessment Reports.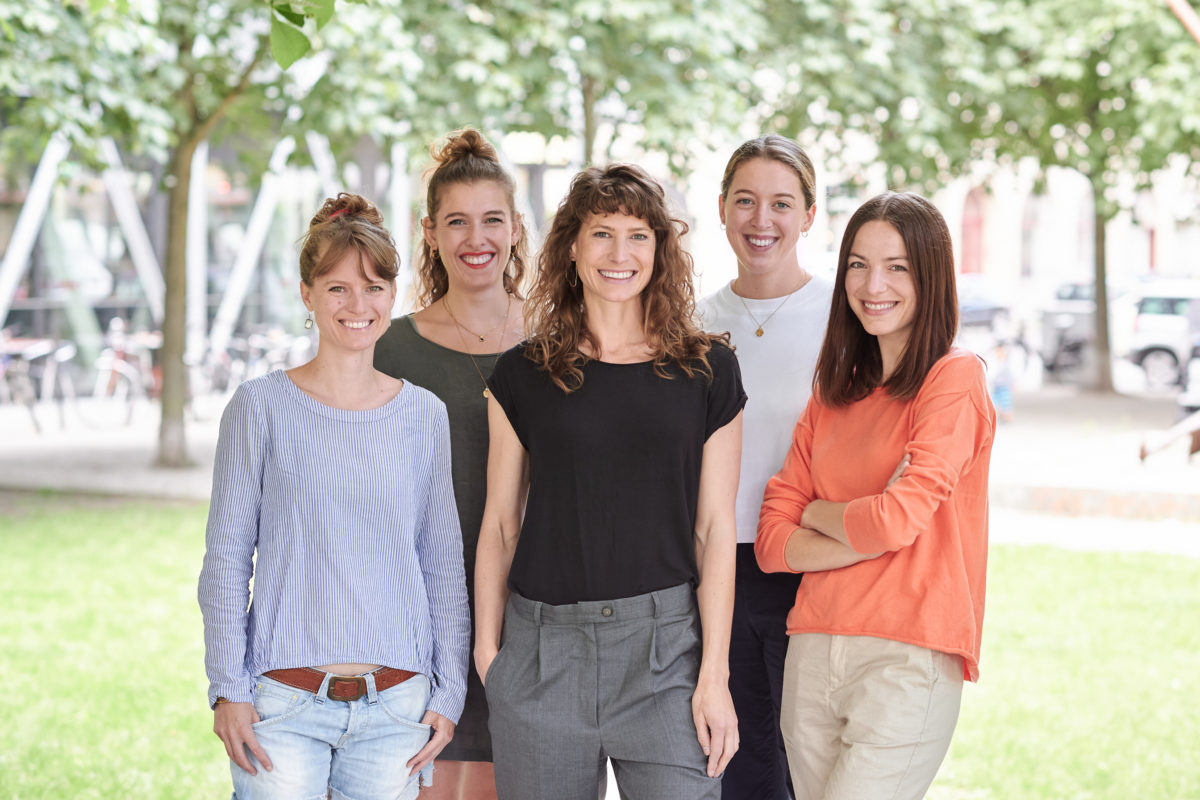 rrreefs
+
rrreefs rebuild degraded coral reefs with sustainable materials using pioneering technologies. Their reefs cater to the needs of corals and are customised to local conditions and water flow, regenerating valuable ecosystem features: fish stocks, biodiversity, coastal protection, and tourism.
Team
We're a team of thinkers, doers and bridge-builders. Above all, we're enthusiasts for social innovation and radical ideas. We aim to get the best out of teams and pull the strings necessary to make a startup successful. Meet the team behind Circular Together:
Programme Team
The programme delivery team is made up of Impact Hub Berlin's circular economy ecosystem experts. Together, they utilise their diverse experience in order to find, select, coach and support the city's most promising circular startup teams.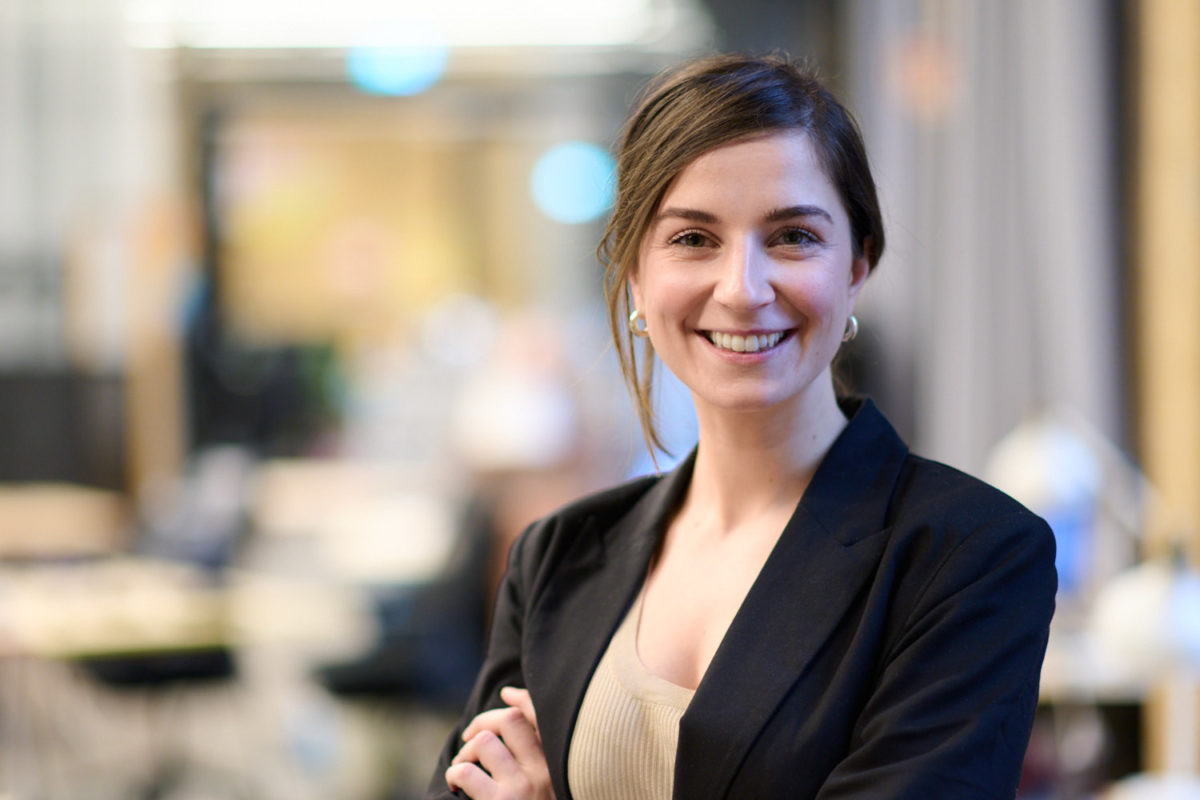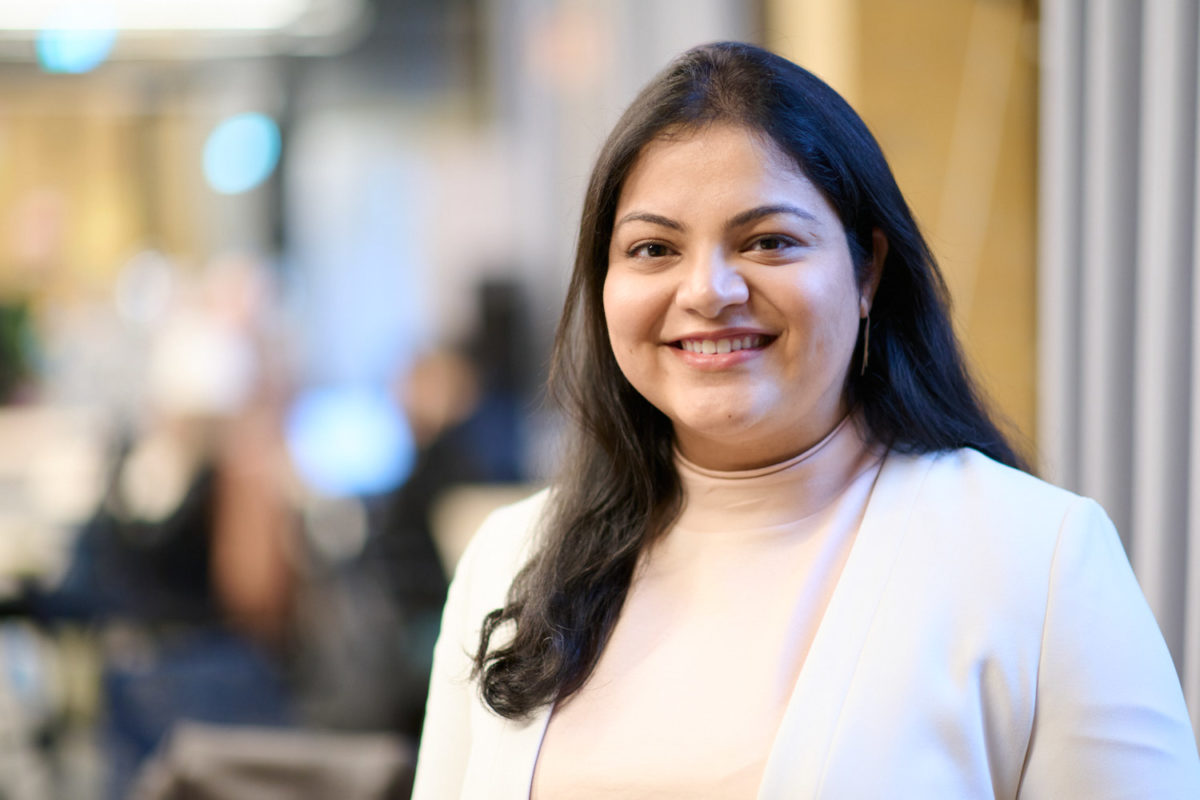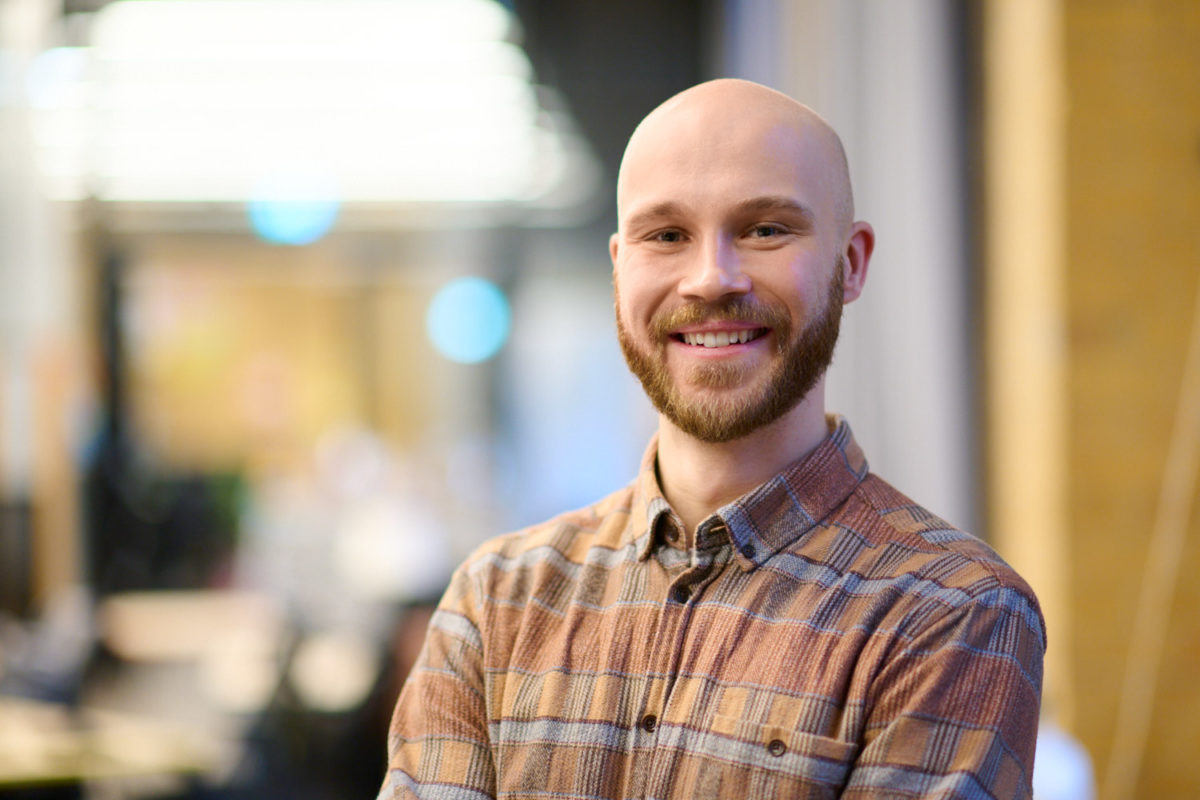 Advisory Commitee
Our committee bring decades of collective expertise to the programme, helping us to design its output and select the most promising ventures. Meet our experts:
FAQ
Where is the programme located?

+
The programme takes place in Berlin, Germany where we will provide you access to one of Europe's most vibrant startup scenes and connect you to like-minded entrepreneurs, decision-makers and startup experts. It's a prerequisite that you are located in or willing to relocate to Berlin.
Who is Circular Together for?

+
We designed Circular Together to boost early-stage startups with a ready or almost ready prototype. The focus lies on solutions that have the potential to accelerate the transition to a circular economy. You should be prepared to either start testing your solution with first pilot customers, or expand your existing customer base.
I am not sure whether I can apply. What are the entry criteria into the programme?

+
You're eligible to apply if you:
Live and are registered in Berlin or plan to at least for the duration of the programme.
Have not previously received an Exist Programme or Berlin Startup Scholarship.
Base or plan to base your venture headquarters in Berlin.
Have not yet registered your company (or have been a registered company for no more than three months before your application date).
Have not yet received major external investments like prize money or business angel money, or major public funding before beginning the programme.
Can commit full-time for the six months of the programme
Are not registered as a university student for the duration of the programme.
(For non-EU residents) Have a valid Schengen Zone visa including permission to be self-employed.

(For non-EU residents) Have a valid Schengen Zone visa including permission to be self-employed.
I received the Berlin Startup Stipendium before already. Can I apply again?

+
Unfortunately, this is not possible.
I already have another company but want to found a new one. Can I apply with my new company?

+
Yes, but you have to liquidate or sell your old company in order to fully focus on your new one.
I have been a long term CEO (or similar) within another company. Can I apply?

+
No, this program is for entrepreneurs with no pre-existing knowledge about entrepreneurship.
The idea/prototype/technology was developed within another company but I will found another company now. Can I apply?

+
Only if there is a legal document as proof that you have full power over the rights of the idea/prototype/technology.
I am employed but would get (unpaid) vacation for the time of the program. Can I participate?

+
No, you must leave your employment.
I am a student but finishing my thesis right now (within this semester). Can I participate?

+
Yes, this is possible, but only if you can prove that there are no open seminars from the curriculum that you have to finish.
I have submitted my application. What's the next steps in the selection process?

+
By submitting your application you should receive a confirmation email. If you haven't received a confirmation, please contact us: circulartogether@impacthub.berlin.
The selection team of Impact Hub Berlin will screen all of the applications. In that phase you might be contacted by Impact Hub Berlin, if any questions should come up.
After screening all applications, the selection team will choose up to 15 teams that will be invited for personal interviews.
In the next step, Impact Hub Berlin will invite teams for the Pitch Day, where our external Advisory Committee composed of experts in the fields of circular economy, sustainability and business management will finally decide on the admission into the program.
What does the selection process involve? How will the teams be appointed for Circular Together?

+
In choosing the participants, we'll take into account the entrepreneurial skills of the team, the potential for scaling and the positive impact of your solution. We'll also take into consideration how persuasive you are in your pitch / application.
Applications will be assessed on:
– Social and ecological impact
– Business model and feasibility
– Potential to scale
– Team
The diversity of the team also plays a key role and we aim to have an equal gender split within the cohort.
How many team members can apply?

+
Our focus is on collaboration – to be selected for the programme you must have a team of at least two founders and up to a maximum of 5 founders. Please not that every participant has to be a shareholder/co-founder of the company that is to to be founded. If you have a great product and are currently seeking co-founders, reach out to our team who may be able to advise or connect you to potential co-founders.
Do I have to attend all events?

+
Circular Together will combine input from experts as well as highly individualized business coaching. As such we will cater to the specific needs of our start-ups and deem them highly relevant. We would expect that you attend all of the events and engage full-time.
Language of the programme

+
The programme will be conducted in English. Please submit your documents and materials in English to attract the broadest range of potential partners and investors.
Who is behind the Circular Together programme?

+
The Impact Hub Berlin designed the programme, implements all measures and ensures a smooth transition. We belong to a global network focused on building communities for impact at scale. With 100+ communities of almost 24,000 change-driven entrepreneurs in more than 50 countries across five continents, Impact Hub is one of the world's largest communities and accelerators for positive change. The programme is supported and funded by the European Union (European Social Fund) and the Senate of Berlin.
How is Circular Together affected by Covid?

+
We take the Covid-19 situation very seriously and follow a safety-first policy. Through the use of technology, we've been able to maintain and in certain aspects even strengthen our programme delivery. We carefully align our policies with current developments and will do our best to support you whatever these may be.
Will my costs for travel and accomodation be reimbursed if I travel from outside Germany to Berlin?

+
All participants of the programme receive a stipend of EUR 2,000 per month, which should cover all costs incurred. In addition – but only for those startups that qualify and show high potential – we may also fund an 'exposure trip' to another Impact Hub outside of Germany for the purposes of implementing pilot projects or for traveling to conferences.
Do I have to pay tax on the stipendium?

+
Yes, generally the scholarship falls under the "Einkommensteuer" (income tax) and is "Sozialversicherungspflichtig" (subject to social insurance contribution). Whether and how much tax you have to pay for the scholarship depends on your personal situation. Please contact your tax department and/or consultant.
Can I receive other benefits besides the scholarship such as "Arbeitslosengeld, Elterngeld, Mutterschaftsgeld, BAföG"?

+
No, your other benefits will be affected by this income.
OfficeHours
Got a question? Join our OfficeHours. Every Thursday, 3-4pm, the team of Circular Together presents the program and answers any open questions. This is followed by an open room where applicants can interact with each other and network.
Impact Hub Berlin
Impact Hub Berlin empowers entrepreneurs and organisations to create innovative solutions for people and the planet. Established in 2014, we host a coworking community of impact-driven members, run a creative space for inspiring events, and consult startups and companies on social innovation and sustainability. As part of the Impact Hub global network, made up of 100+ locations and 24,000 members, we're both locally rooted and globally connected in our mission to help achieve the UN's Sustainable Development Goals.
Get in touch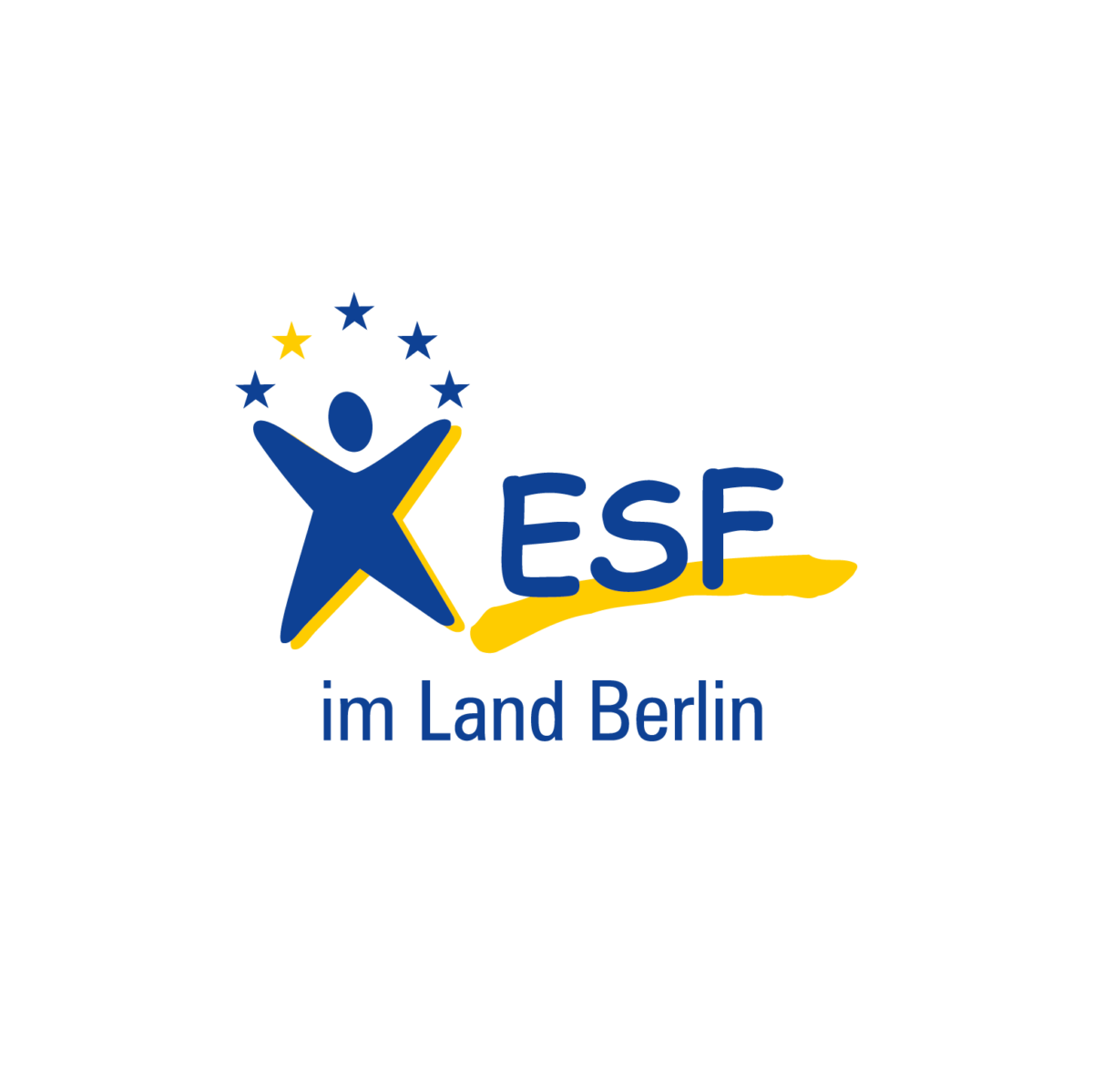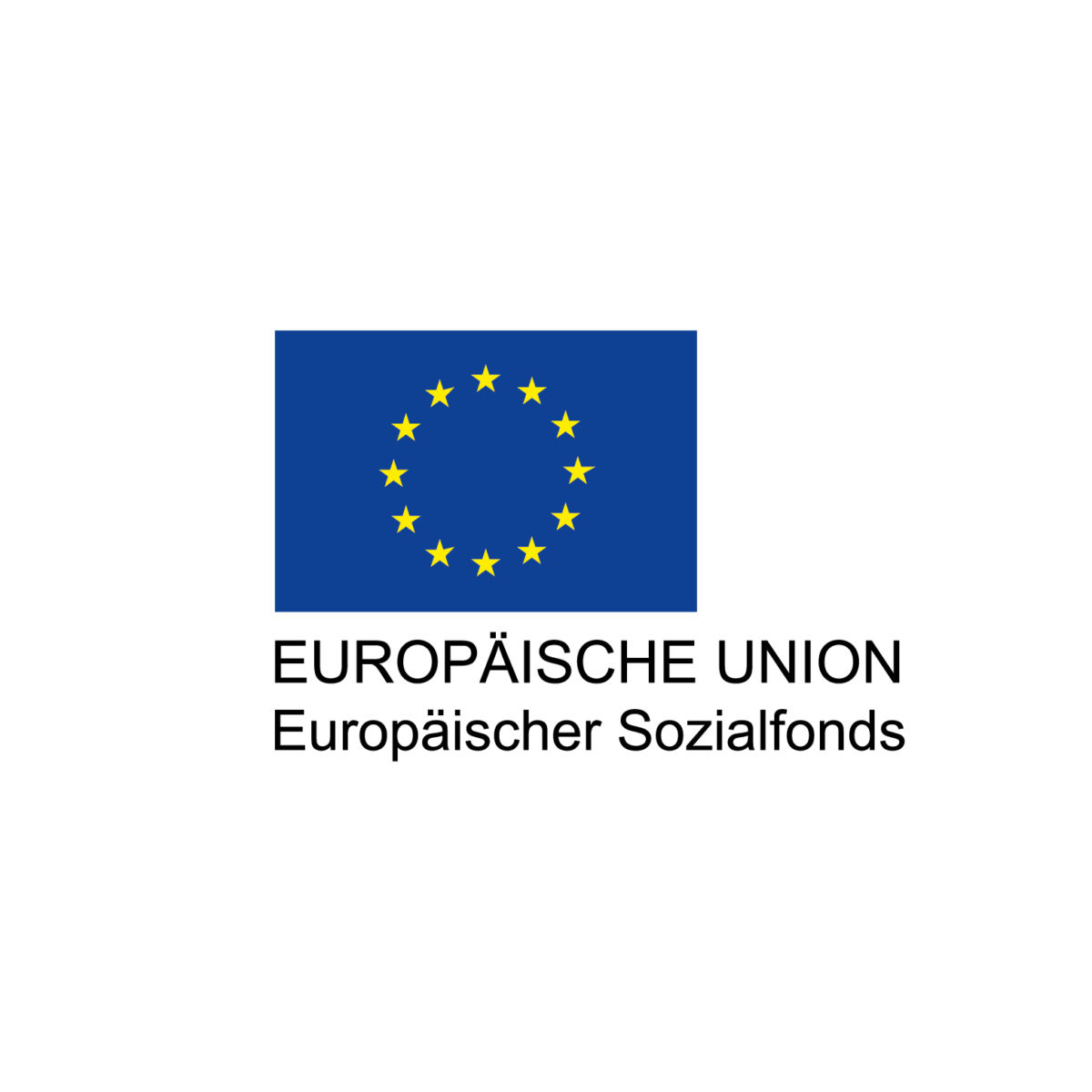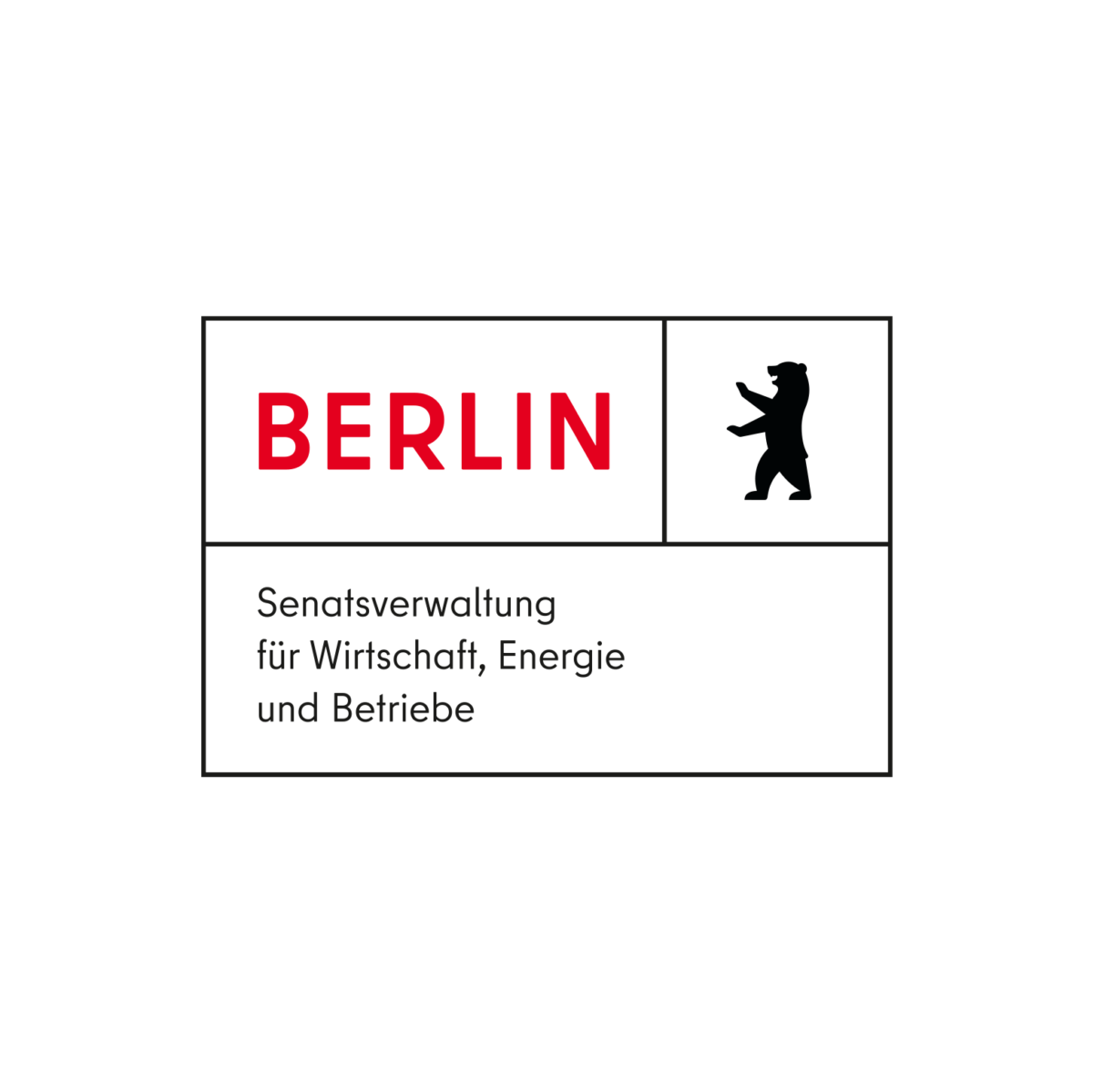 This project is supported and funded by the European Union (European Social Fund) and the Senate of Berlin.